First, check your password
Check your password by browsing to Webmail and trying to log in. If you aren't able to log in, then you have the incorrect password. Forgotten passwords can be reset in your control panel – you will need to get your domain or web administrator to update it for you if you don't have control panel access.
Add your mail account
1

Launch Outlook for Mac

2

Select the Tools tab and then Accounts

3

A new window will open which will list any other accounts already set up

4

At the bottom left, click the '+' button and then New Account…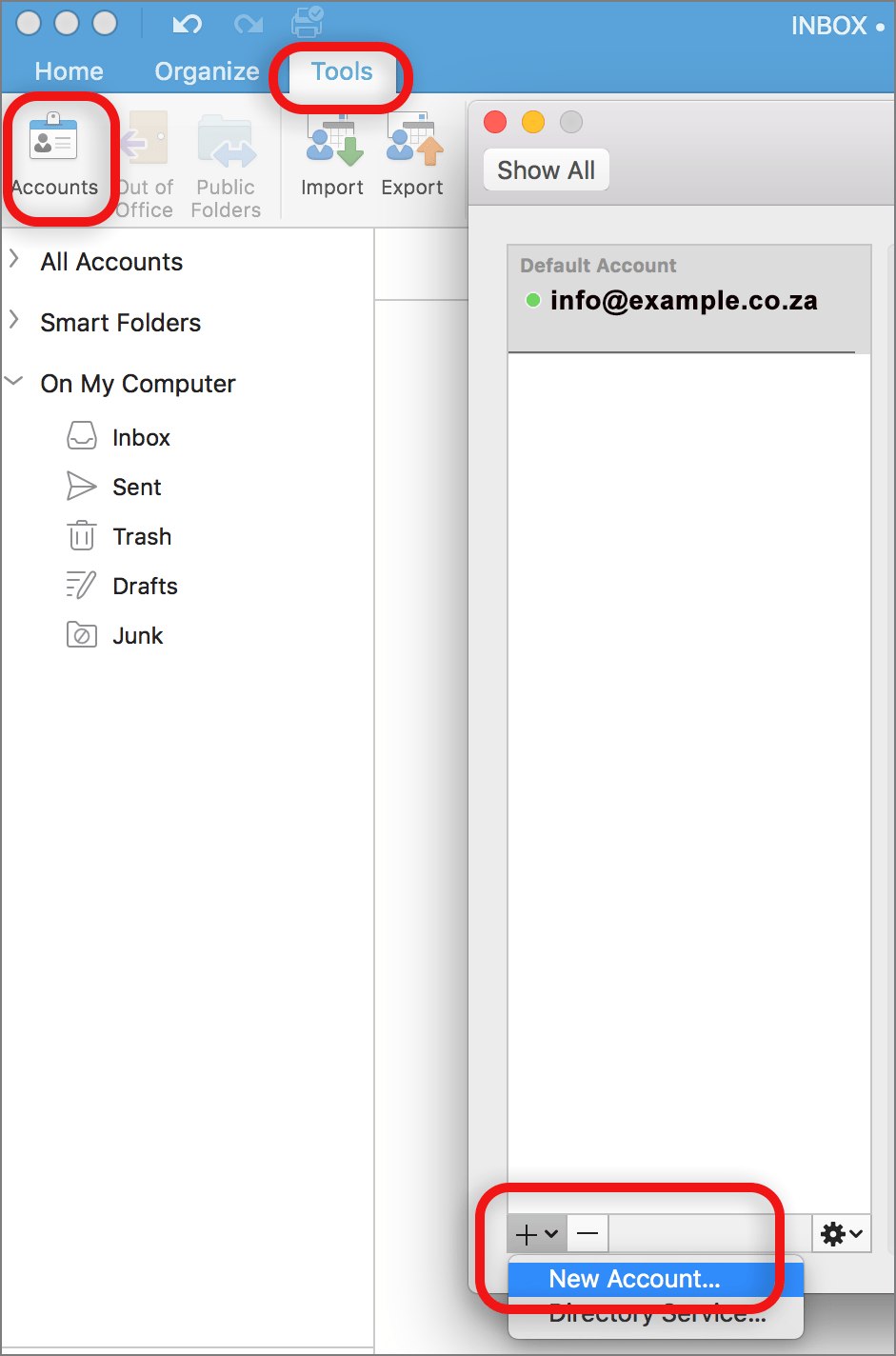 5

Add your email address and click Continue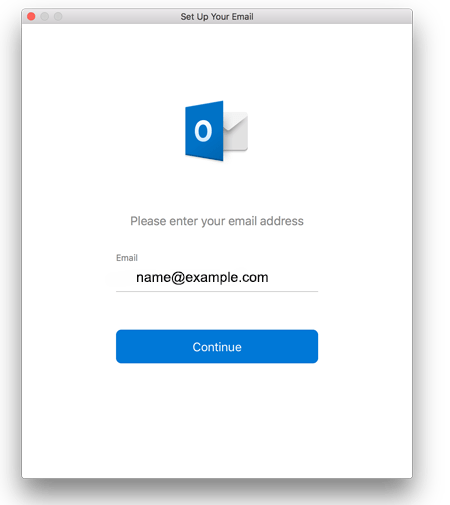 6

The programme will unsuccessfully search for the provider. Select IMAP/POP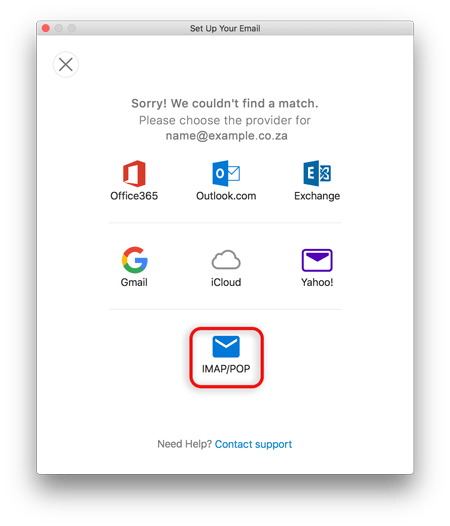 7

Enter your account information:
Choose IMAP or POP according to your preference (choose IMAP if you want to access your mail on more than one device e.g. laptop and cell phone).
Ensure that the User Name is the full email address in lowercase.
If you don't know your password, reset it via the control panel.
Incoming server
Add mail. before your domain name e.g. mail.example.co.za*
Tick Use SSL to connect
Port  is 993 for IMAP or 995 for POP
Outgoing server
Add smtp. before your domain name
Tick Use SSL to connect
Port is 465
8

Click Add Account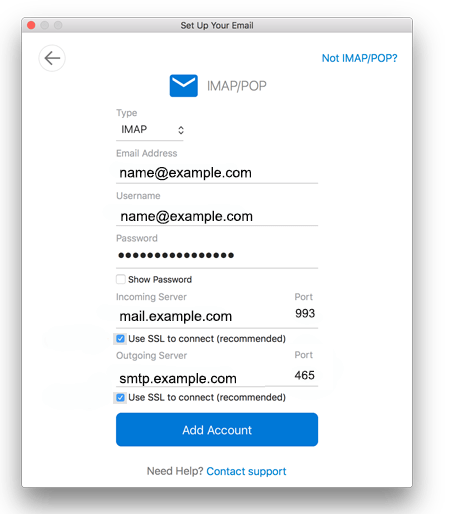 9

Click Done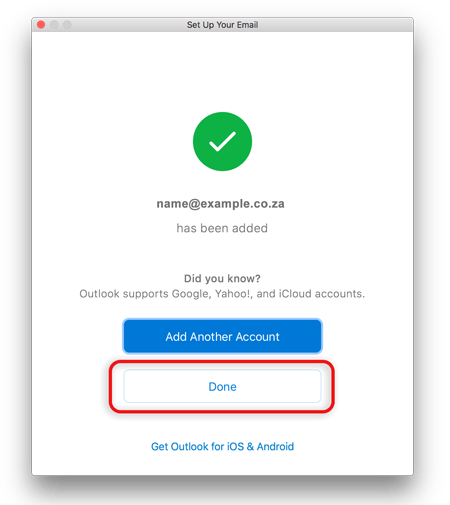 10

You're not quite done yet:
All settings should be correct on this screen – now choose More Options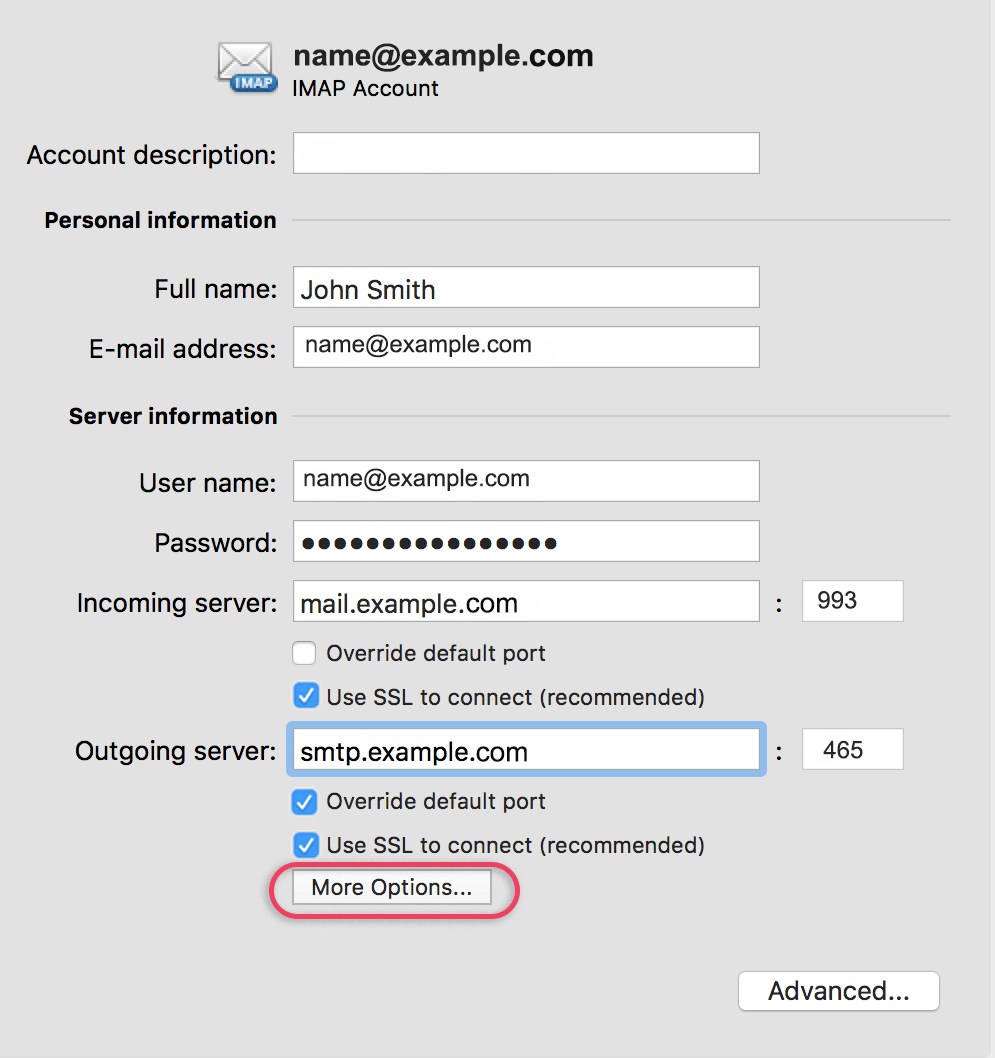 Further Outgoing server settings 
Authentication: Use the dropdown arrow to select User Name and Password
Enter in your User name (full email address) and Password
Ignore Unqualified domain
Click OK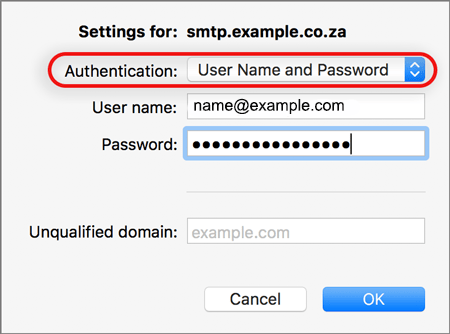 Note: In isolated cases mail.domain (e.g. mail.example.com) and smtp.domain won't work. In these cases you will need to use the server name instead e.g. www34.cpt1.host-h.net. Find my server name.
11

Your account setup is complete.